Positions in the top of Target Keywords

The traffic from search engines

Targeted actions (Contact, Call)
Any questions - ask Us!
Contact Manager
contact
Participate actively!
Find standard solutions and contract
familiarize

We provide
100% success rate!

Thus for

70%

You do not pay a penny before you sign the contract.

We are talking about starting conditions contained in the offer. It has the solution for your business, which will be implemented in the contract time.

Therefore participate actively. Do you have questions? - ask for clarification.
how to make sure of our competence?
It is difficult enough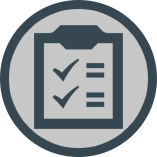 Sort out
To help you, we have made a small checklist to verify the effectiveness of the proposed solutions (You do remember that this is an extremely important point).
Sort out
SUGGEST
Each situation is different in a certain project. But, nevertheless, they are subject to the same effect by the search engine and the consumer. You can see our project portfolio.
advice
limitation

We can take the sites into operation only after checking them for compliance with a specific set of criteria. Find out if we can take your site, you can contact us, or by sending a request.
pricing

Each project is evaluated according to the decisions and conditions that are prepared for it. The budget may be 4000, 200 or 100. However, we do not work with the project on a budget of less than 40 000 rubles.
Our Partner Advertising Company